JIMS FAVORITE LINKS

----------------------------------------------------------------------------------------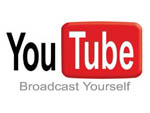 Jim's favorite charity organizations: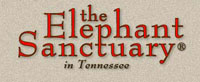 The fact is that Elephants are very high functioning animals with complex brains and emotions. In fact they have very similar emotions to rational humans. They can be sad, and they grieve as deeply as humans do. What this Tennessee organization does for them is incredible. Please do your part to end the cruel enslavement of all "zoo and circus" animals and then at some point, a sanctuary might not be necessary. It is simple, don't buy a circus ticket. Insist that your local zoo treat animals humanely and remove them from those tiny little cages. Concrete is a huge problem for Elephants. Most of those that are rescued are suffering from injuries resulting from years of standing on hard surfaces as well as physical and mental abuse. This is real!
Thank you for your time. Jim
Jim's affiliate club sites:
International Cadillac LaSalle club - Founded in 1958. The source for Cadillac collectors
Lafayette Kroozers - Lafayette Indiana car club.
Indiana Street Rod Association
Brandywine Cruisers - Hancock County Indiana
Favorite 1959-60 Chevrolet sites:
ChevyTalk - Everything you ever wanted to know in one place!
Jerry's '59 Impala - Another Indiana '59 Chevy enthusiast. Cool restoration photos.
Favorite Chevrolet collector related sites:
Xframe Chevy. A terrific site with lots of info and photos of full size Chevrolets 1958 - 1964
1960 Chevrolet web site!
Favorite general collector automobile sites:
Auto Restorer On-Line - Informational site for the do-it-yourself restoration project
CarNut - A great site for the true car enthusiast.
General collector related sites:
INDIANA sites of interest:

Earl Park Indiana - Small town prairie life
PrairieNerds.com - Automobile web-site design, development, and hosting services.
Amazing Gourd Art - Interesting uses for the common gourd
Amazing Water Color Art - World traveler and well known local painter
Newport Indiana Antique Auto HILL CLIMB - Check this out!
Central Indiana Classic Chevy Club