1988 TOYOTA TRUCK
SOLD IN SEPTEMBER 2010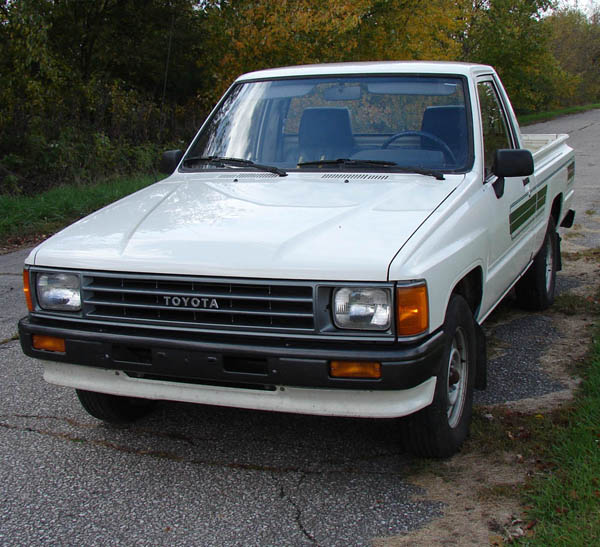 1988 TOYOTA 2WD TRUCK
50,000 ACTUAL MILES!
(80,460 Km)
22R FOUR CYLINDER, 4-SPEED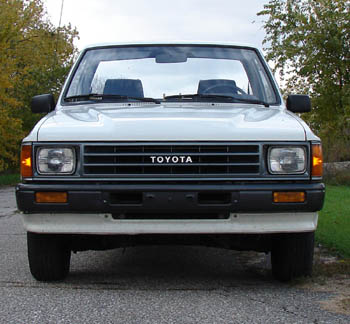 HISTORY:
Jim scores another estate find. Once again, an incredible survivor unmodified original. Purchased new at Rohrman Toyota in Lafayette Indiana. Heated garaged it's entire life! Two Indiana owners, never winter driven. Ziebart rust-proofed when new.
RUSTPROOFED WHEN NEW
There is ZERO RUST on this one! Original paint tells it all. No previous repairs, no collisions, this is the real deal. Authentic documented ownership and verified mileage history.
In the USA in the year 1988
About 45 million PCs are in use in the United States. In 1988 the first computer "Virus" was detected.
Entertainment:
Rain Man, Mississippi Burning, A Fish Called Wanda, Bull Durham was also a huge box office hit. The Last Emperor won the academy award for Best picture. "Dynasty" was the number one TV show followed by "Dallas". Tom Selleck in Magnum PI ends after 8 years.
Top music for 1988 included:
1. "Need You Tonight," INXS
2. "Look Away," Chicago
3. "Roll With It," Steve Winwood
4. "Every Rose Has Its Thorn," Poison
5. "Got My Mind Set On You," George Harrison
And CDs outsell vinyl records for the first time.
In the news:
Politics: The first George Bush Wins Presidency.
Sports: Super Bowl XXII: The Washington Redskins win their second championship of the 1980s
USA cost of living: Gasoline was selling for about $0.91 per U.S. Gallon. The median USA household income was $24.450.00. The cost of a first class stamp was $0.24.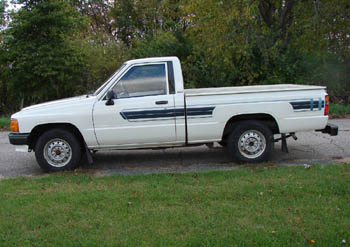 EXTERIOR BODY CONDITION:
The paint is original and superb. This is a truck so there are some small imperfections from usage.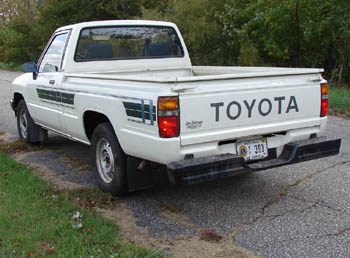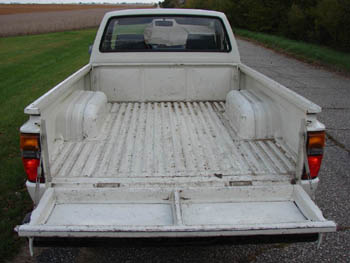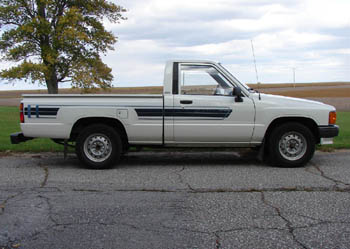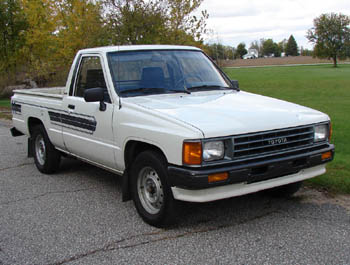 There is zero rust on this truck.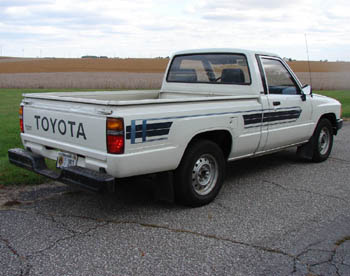 OPTIONS:
Nothing.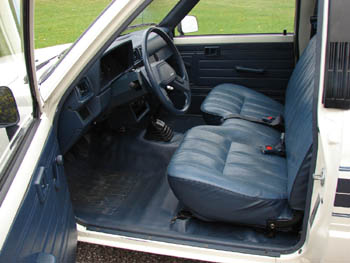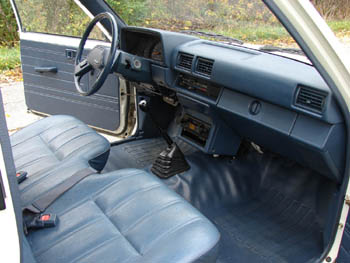 INTERIOR CONDITION:
The upholstery is in almost perfect condition. Inside the glove compartment are documents from the original owner, the owners manual and dealer delivery paperwork. All dash instruments function correctly.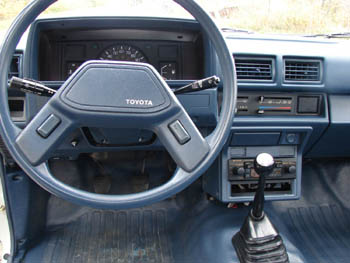 MISC:
The jack and tools have never been touched! The jack handle is still in its original bag. The spare tire is the original, has never been used, and is mounted in the original location.